Our Vision:
Thursday
nights focus on building a stronger foundation of faith in Jesus Christ, as well as developing relationships to better understand how God's Word applies to everyday lives (Ephesians 4:14-16). The goal is to strengthen faith to live outwardly for Christ in order to share the Gospel with our community and beyond (Matthew 28:19-20).
~~~~~~~~~~~~~~~~~~~~~~~~~~~~~~
1 Timothy 4:12 (NLT)
12 Don't let anyone think less of you because you are young. Be an example to all believers in what you say, in the way you live, in your love, your faith, and your purity.
~~~~~~~~~~~~~~~~~~~~~~~~~~~~~~
Romans 8:37 (NIV)
37 No, in all these things we are more than conquerors through him who loved us.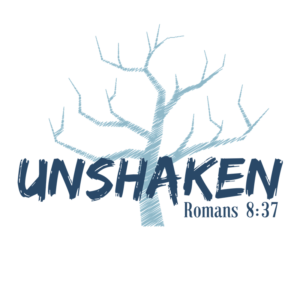 Unshaken meets every Thursday 6:00-8:00pm.
All teens are invited from 7th-12th grade for worship, fun & activities, breakout group discussions, and more!

Need a form? Click below!